Can We Have a Moment, Please?
The Potential of Multiple Perspectives on Beekeeping and Pollinators
June 7, 2017
Daksha Madhu Rajagopalan and Emily Elsner (Adams)
A Mini Research Moment: Social Science and Pollinator Declines

Honey bees and pollinators have been a core environmental news item in the English-speaking media for the past five to eight years: dying of mysterious illnesses, affected by pesticides, and as generally responsible for the production of many fruits and vegetables on which we rely. Honey bees in particular have had a long, close relationship with people, something often forgotten in the flurry of crises and new discoveries. However, their increasingly frequent presentation alongside polar bears and glaciers as emissaries of environmental collapse and human destruction means it is important to consider both the biological/ecological and the social when discussing honey bee and pollinator declines (Harries-Jones 2009; Mathews 2011). However, bridging this divide can be challenging—and we'd like to know how to do it more effectively.

Anthropology, bees, collaboration, conference, Daksha Madhu Rajagopalan, e-mail list, Emily Eslner (Adams), multidisciplinarity, network
Interview with Keely Maxwell, General Anthropologist for the EPA
April 24, 2017
Veronica Davidov
This post is presented in this week's series recognizing Earth Day, Saturday, April 22.
Keely Maxwell is an environmental anthropologist. She develops and applies interdisciplinary research to environmental problem solving. Keely has conducted research in the Machu Picchu Historic Sanctuary, Peru, and now works on community resilience. She is a former American Association for the Advancement of Science (AAAS) fellow, as well as a mom of two, and she works at the US Environmental Protection Agency (EPA).
Disclaimer: Keely is talking purely in a personal capacity and not as a federal employee. She is expressing her personal opinion, not official EPA policy.
---
Anthropology, Earth Day, Environmental Protection Agency, environmentalism, EPA, Keely Maxwell, Veronica Davidov
Anthropology, Social Science, and the March for Science
April 20, 2017
Andrew Tarter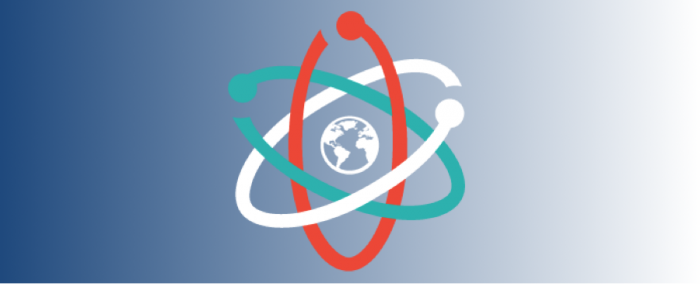 This post is presented in this week's series recognizing Earth Day, Saturday, April 22.

Anthropology has an unusual relationship with science. As scientist and anthropologist H. Russell Bernard points out in the preamble to his now-canonized Research Methods in Anthropology: Qualitative and Quantitative Approaches:

With one foot planted squarely in the humanities and the other in the sciences, there has always been a certain tension in the discipline between those who would make anthropology a quantitative science and those whose goal it is to produce documents that convey the richness—indeed, the uniqueness—of human thought and experience. (2011: vii)

Andrew Tarter, Anthropology, Earth Day, March for Science, social sciences
New Featured Article!
"Anthropological Engagement with the Anthropocene"
February 22, 2017

The latest Environment and Society featured article is now available! This month's article, "Anthropological Engagement with the Anthropocene: A Critical Review," comes from Volume 6 (2015), a special issue on the Anthropocene. In their review of anthropology's evolving engagement with the Anthropocene, HannahGibson and Sita Venkateswar contemplate multifarious approaches to research and discuss critical engagement discussed including anthropology beyond disciplinary borders, queries writing in the Anthropocene, and anthropology of climate change.

Visit the featured article page to download your copy of the article today before it's gone! A new article is featured every month.

Anthropocene, Anthropology, climate change, entanglements, Environment and Society, Hannah Gibson, multispecies ethnography, Sita Venkateswar, transdisciplinary
Haiti Is Covered with Trees
May 19, 2016
Andrew Tarter
Haiti has been the unfortunate recipient of many an exaggerated moniker, including the poorest country in the Western Hemisphere, the Republic of NGOs, and the most deforested country in the Americas—to name just a few.


Concerning this latter label, virtually every single popular media description, development narrative, and academic account addressing deforestation in Haiti over the past five decades opens with the cliché citation of a grim and staggering statistic: only 2 percent of Haiti is forested.
(more…)

Tags: Andrew Tarter, Anthropology, Deforestation, Haiti, representation, Trees