Interview with Keely Maxwell, General Anthropologist for the EPA
April 24, 2017
Veronica Davidov
This post is presented in this week's series recognizing Earth Day, Saturday, April 22.
Keely Maxwell is an environmental anthropologist. She develops and applies interdisciplinary research to environmental problem solving. Keely has conducted research in the Machu Picchu Historic Sanctuary, Peru, and now works on community resilience. She is a former American Association for the Advancement of Science (AAAS) fellow, as well as a mom of two, and she works at the US Environmental Protection Agency (EPA).
Disclaimer: Keely is talking purely in a personal capacity and not as a federal employee. She is expressing her personal opinion, not official EPA policy.
---
Anthropology, Earth Day, Environmental Protection Agency, environmentalism, EPA, Keely Maxwell, Veronica Davidov
Anthropology, Social Science, and the March for Science
April 20, 2017
Andrew Tarter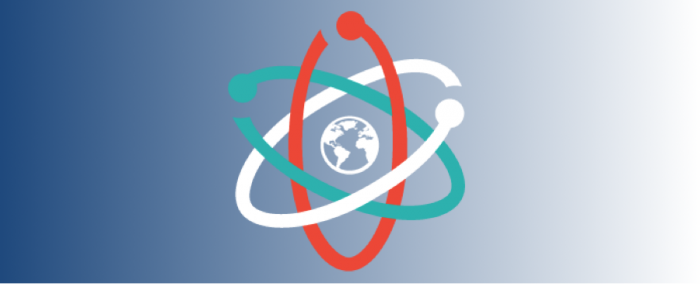 This post is presented in this week's series recognizing Earth Day, Saturday, April 22.

Anthropology has an unusual relationship with science. As scientist and anthropologist H. Russell Bernard points out in the preamble to his now-canonized Research Methods in Anthropology: Qualitative and Quantitative Approaches:

With one foot planted squarely in the humanities and the other in the sciences, there has always been a certain tension in the discipline between those who would make anthropology a quantitative science and those whose goal it is to produce documents that convey the richness—indeed, the uniqueness—of human thought and experience. (2011: vii)

Andrew Tarter, Anthropology, Earth Day, March for Science, social sciences
The Afterlife of Coal
April 19, 2017
Andrew McGrath
This post is presented in this week's series recognizing Earth Day, Saturday, April 22.

Coal mining communities in Appalachia have been framed as both victims and villains within the discourses of our emerging Trumpian late industrial narrative. Indeed, the US presidential election of Donald Trump has enacted an existential ratcheting up of the vitriolic moral divisions between "coastal elites" and "flyovers," unhinged from the banality of previous circulations of those essentialist stereotypes. But a closer look past these inscriptions may reveal a different reality about the relationship between Appalachian coal mining communities and the environments in which they live, one that points to a more distributed agentive collusion between coal mining families, coal, and the toxins that augment the life of the matter within broader Appalachian ecosystems.

Andrew McGrath, climate change, coal, Earth Day, EPA, sustainability
Climate Skepticism, Denial, and the Question of Belief
April 18, 2017
Ryan Anderson
This post is presented in this week's series recognizing Earth Day, Saturday, April 22.

One thing I've noticed is that when it comes to climate change, many talk about it in terms of belief. I hear this from students, pundits, and even academics. One of the first questions that seems to come up is whether or not someone believes in climate change or the veracity of climate science. But is belief really the issue?

belief, climate change, denial, Ryan Anderson, science, skepticism
Happy Earth Day from EnviroSociety!
Free Access to Journal Articles
April 17, 2017

Each year, Earth Day—April 22—marks the anniversary of what many consider the birth of the modern environmental movement in 1970. Earth Day 1970 capitalized on the emerging consciousness, channeling the energy of the anti-war protest movement and putting environmental concerns front and center. The very first Earth Day celebration brought 20 million Americans to the streets to peacefully demonstrate for environmental protection.

Earth Day, Environment and Society, virtual issue
Landscapes of Change, Inertia, and Species Coexistence
April 7, 2017
Joanna E. Lambert
Humans are adapted to change. I'll illustrate this point using feeding and diet as an example.[1] Our nutritional niche is arguably among the broadest on the planet, rivaling most other species in its eclectic omnivory and diverse patterns of food consumption; we are gustatory generalists extraordinaire, flexible, and adapted to shifting landscapes of food availability. Such biological flexibility has been the subject of lively discussion among biological anthropologists and evolutionary biologists. The Variability Selection Hypothesis (Potts 1998), for example, posits that humans (and our hominin forebears) are best adapted not to any particular sort of ecological circumstances but instead to change itself. This makes sense from a climatological and ecological vantage: the most dramatic and frequent climate oscillations in the past 27 million years have occurred recently, in the past 5 to 6 million years—dates corresponding with the evolution of our lineage. We continue to adapt as new foods have been introduced, with continually shifting gut microbiomes and new alleles. The phylogenetic inertia[2] of our biological and ecological flexibility has clearly served us well over evolutionary time: we are a true cosmopolitan species, occupying virtually every habitat type on the planet.

Anthropocene, change, habitat, Joanna Lambert, western United States, wolves
New Featured Article!
"Placing Plants in Territory"
April 3, 2017

The latest Environment and Society featured article is now available! This month's article, "Placing Plants in Territory" comes from Volume 7 (2016), a special issue on people and plants edited by Kay E. Lewis-Jones. In their article, Sarah Besky and Jonathan Padwe use plants to think about territory, a concept that is at once a bulwark of social theory and an undertheorized category of social analysis. Through examples of how plants operate in different domains, they illustrate the analytical potential that a more-than-human approach to territories provides.

Visit the featured article page to download your copy of the article today before it's gone! A new article is featured every month.

borders, colonialism, Environment and Society, garden, identity, Jonathan Padwe, multispecies ethnography, plantation, Sarah Besky, the state