Olgeta Meri Igat Raits?
(All Women Have Rights?)
January 29, 2016
Aletta Biersack
The "David and Goliath" story Stuart Kirsch tells in Mining Capitalism (2014)—of global underdogs triumphing over a powerful mining company, aided and abetted by Global North activists—is replicated in another story from Papua New Guinea (PNG), albeit concerning a different mine: the Porgera gold mine in the PNG highlands, the country's second largest mine (Columbia-Harvard 2015: 20). In brief, the Porgera Landowners Association (PLOA) and the Porgera-based Akali Tangi Association (ATA; commonly translated as Human Rights Association), operating in tandem with MiningWatch Canada (MWC),1 pressured Porgera Joint Venture (PJV) to give reparations to women who claimed to have been gang raped by PJV's security guards. At the time, the Canadian company Barrick Gold Corporation, then regarded as the world's leading gold mining company, was the majority shareholder. Although Barrick continues to manage the mine, it shares that honor with Zijin, a large Chinese gold company, which bought 50 percent of Barrick's equity in May 2015.
(more…)

Tags: Aletta Biersack, Barrick Gold Corporation, gender, globalization, gold mining, human rights, Porgera Remedy Framework
Regeneration of Human-Modified Landscapes
The Irony of Antipathy to Resilient Animals
January 19, 2016
Joanna E. Lambert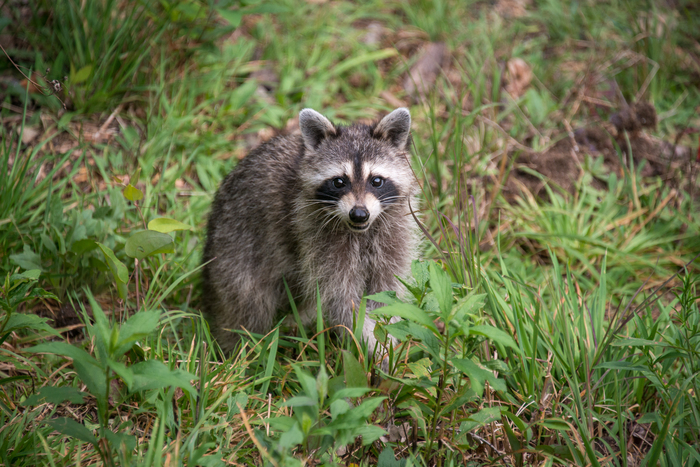 You hear a lot about resilience these days—for good reason. Our planet is undergoing profound ecological and climatological change, and we are now unequivocally in a geochemically distinct epoch (Anthropocene) with its own unique signature of human-produced aluminum, concrete, and plastics—direct by-products of the "Great Acceleration of population growth, industrialization, and mineral and energy use" (Waters et al. 2016: 2622). The resilience of species—including human—to this Great Acceleration has received considerable attention of late by social scientists, although the concept as applied to ecological systems has been around for several decades. As originally conceived by Holling (1973), ecologists define resilience as "the capacity of a system to absorb disturbance and reorganize while undergoing change so as to still retain essentially the same function, structure, identity, and feedbacks" (Walker et al. 2004: 5). However, it is not my goal to explore resilience per se; many superb reviews and analyses already exist (e.g., Jacka 2015). Instead, here I explore the irony of resilience from the perspective of human antipathy toward "pest" species.
(more…)

Tags: Conservation, human-wildlife conflict, Joanna Lambert, Kibale, plant-animal interactions, primates, seed dispersal
New Featured Article!
"Introduced & Invasive Animals" Available as Free PDF Download
January 13, 2016

The latest Environment and Society featured article is now available! This month's article, "Untangling Introduced and Invasive Animals," comes from Volume 4 (2013). Crystal Fortwangler explores introduced and invasive species, untangling the ways disciplinary frameworks across the social sciences, natural sciences, and humanities examine introduced and invasive species and their relations with human societies.

Visit the featured article page to download your copy of the article today before it's gone! A new article is featured every month.

Crystal Fortwangler is Assistant Professor of Sustainability and Environmental Anthropology at the Falk School of Sustainability. Most recently she was at Lafayette College where she held a Mellon Post-Doctoral Scholarship to help guide an emerging Environmental Studies program. Previously, she held a Visiting Assistant Professor position in Environmental Studies at Oberlin College. She has a joint-Ph.D. in cultural anthropology and natural resources/environmental studies, and owns a film company focused on exploring sustainability in conversation with human and animal welfare. She emphasizes ethical and justice frameworks in sustainability and engages the social sciences and humanities as part of applied and action-oriented projects. Her research and films explore how we can simultaneously best pursue conservation & marine protection, social and economic justice, and animal welfare. Key to her work is also considering how sustainability is communicated to various audiences.

Tags: Crystal Fortwangler, ecosystem, interspecies relationships, introduced species, invasive species, native, nonhuman animals
Supermythologies and Superenvironments
January 11, 2016
Jamon Halvaksz
I've been thinking a lot about superheroes and their worlds. This past term I taught a class, The Anthropology of Superheroes, where the big question posed was, "How can we study superheroes as anthropologists?" In addition to reading graphic novels and discussing cosplay and real-life superheroes, we also did collaborative event ethnography (Brosius and Campbell 2010) at the Alamo City Comic Con. I called it a swarm ethnography. I'll admit, I'm a bit of a nerd and certainly a fan of the genre. However, what really interest me about superheroes are the imagined futures and alternative multiverses in which they live.
(more…)

Tags: climate change, El Niño, Futures, hope, Jamon Halvaksz, mythology, Oceania, Superheroes