Copses of Corpses
Uneasy Synecdoche and Nonhuman Suffering of Climate Change
December 23, 2015
Karen Holmberg
This post is the final in a series on the 2015 United Nations Climate Change Conference (COP21) held in Paris, France, from 30 November to 12 December 2015.

The suffering of trees suddenly bothers me. As a child, I had a close friendship with a tree. I did not anthropomorphize him in the least; he was already the cognizant creature he was, and I was honored he would listen to me. He never spoke back, mind you, but I knew he understood. We had different languages but communication, of course, is more than verbal. I would hug his trunk and feel a sense of calm after telling him my stories. I visited for many years after leaving home. We lost contact at some point as adult life took over my mind. More recently, I have written a grammar of trees drawing on random thoughts from other trees I've met. I suppose it's an attempt to find a language that could allow me to speak a bit more with my childhood tree friend. I regret that we've have lost touch.
(more…)

Tags: climate change, COP21, global warming, Karen Holmberg
There Is No Planet B
A Message from NYU's Gallatin Global Design Professors – Part 2
December 22, 2015
Peder Anker, Louise Harpman, Mitchell Joachim
This post is part of a series on the 2015 United Nations Climate Change Conference (COP21) held in Paris, France, from 30 November to 12 December 2015. Part 1 can be found here. For the latest on the Gallatin professors' initiatives, be sure to follow Global Design NYU on Twitter.

In advocating Global Design, we do not regard the periphery as our antagonist. The periphery is defined by boundaries—disciplinal and spatial, as well as intellectual. What we propose is to collapse the global and the local, since environmental problems are not limited to a particular location. We call on all practitioners of architecture, the related design disciplines, and all the actors and agents who imagine their practices scaling to address different aspects of the environment to become active agents of social change.
(more…)

Tags: architecture, climate change, COP21, Louise Harpman, Mitchell Joachim, Peder Anker
There Is No Planet B
A Message from NYU's Gallatin Global Design Professors – Part 1
December 21, 2015
Peder Anker, Louise Harpman, Mitchell Joachim
This post is part of a series on the 2015 United Nations Climate Change Conference (COP21) held in Paris, France, from 30 November to 12 December 2015. Part 2 can be found here. For the latest on the Gallatin professors' initiatives, be sure to follow Global Design NYU on Twitter.


NYU's Gallatin Professors Stake Out a New Initiative
Climate change effects pose drastic challenges to the architecture, landscape architecture, and urban design communities. The immediate response has been a turn toward a host of energy-saving technologies or behavior modifications. What has rarely been addressed, however, is the problem of scale. How can the designer ensure that global solutions do not come at the expense of local traditions, cultures, and environments? By placing human coherent, emotional, technological, and social needs at the center of our environmental concerns, we propose a new Global Design initiative.
(more…)

Tags: architecture, climate change, COP21, Louise Harpman, Mitchell Joachim, Peder Anker
Climate Change and Disenfranchisement
A View from Fiji
December 18, 2015
Joshua Drew
This post is part of a series on the 2015 United Nations Climate Change Conference (COP21) held in Paris, France, from 30 November to 12 December 2015.

"Right up here you'll see the point they landed on." I'm walking along a karst limestone ridge covered in luxurious vegetative growth. I'm in the village of Nagigi on the island of Vanua Levu in the Republic of Fiji, and my guide, Masivesi Madigibuli, is taking me to see the point of first landing for his people. As we walk, Masi points out a hidden cartography of the island. The undulations in the karst ridge are actually the foundations of former structures, and as we get on our hands and knees, we see giant shells—clam, snail, oyster—all dwarfing their modern relatives.

climate change, COP21, Fiji, Joshua Drew
Understanding the "Success" and "Failure" of COP21
December 17, 2015
J.C. Salyer
This post is part of a series on the 2015 United Nations Climate Change Conference (COP21) held in Paris, France, from 30 November to 12 December 2015.

How should we interpret the outcome of COP21 from Paris? Antonio Gramsci was fond of advising that one maintain "pessimism of the intellect, optimism of the will." This seems to be the right mindset with which to receive the COP21 agreement. Much of the mainstream media reporting about the agreement betrays an astounding level of ignorance, laziness, and/or apathy regarding the subject. The easy storylines of a "breakthrough," "game-changing," or "landmark" agreement ignore the existing context in which the agreement took place. For decades, nation-states have placed cynical geopolitical strategy over the need to address an imminent unprecedented global environmental crisis resulting in maintenance of the status quo and the protection of entrenched economic interests regardless of the cost to the environment and humanity.
(more…)

Tags: climate change, COP21, J.C. Salyer, natural disaster
New Open Access Article from Environment and Society!
December 9, 2015
"Less Than One But More than Many: Anthropocene as Science Fiction and Scholarship-in-the-Making"
By Heather Anne Swanson, Nils Bubandt, and Anna Tsing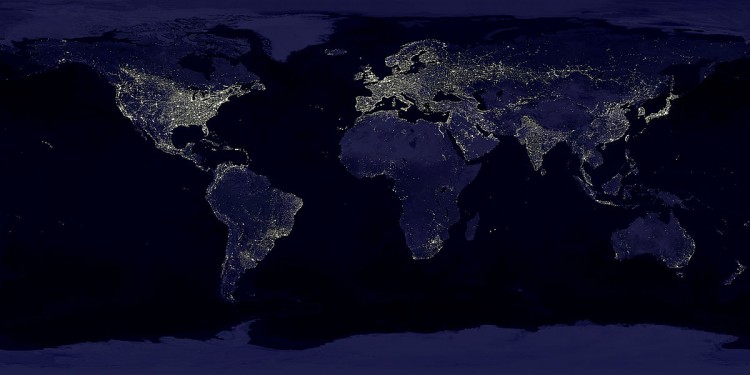 ABSTRACT: How might one responsibly review a field just coming into being—such as that provoked by the term Anthropocene? In this article, we argue for two strategies. First, working from the premise that the Anthropocene field is best understood within its emergence, we review conferences rather than publications. In conference performances, we glimpse the themes and tensions of a field-to-come. Second, we interpret Anthropocene as a science-fiction concept, that is, one that pulls us out of familiar space and time to view our predicaments differently. This allows us to explore emergent figurations, genres, and practices for the transdisciplinary study of real and imagined worlds framed by human disturbance. In the interplay and variation across modes for constructing this field, Anthropocene scholarship finds its shape.

HEATHER ANNE SWANSON, NILS BUBANDT, and ANNA TSING are core members of the Aarhus University Research in the Anthropocene program (AURA). With Elaine Gan, they are editors of the forthcoming Arts of Living on a Damaged Planet: Stories from the Anthropocene and curators of More Than Human: AURA Working Papers. Among their current and forthcoming books are Caught in Comparisons: Japanese Salmon in an Uneven World; The Empty Seashell: Witchcraft and Doubt on an Indonesian Island; and The Mushroom at the End of the World: On the Possibility of Life in Capitalist Ruins.

DOI: http://dx.doi.org/10.3167/ares.2015.060109

This article is Open Access under license CC-BY-NC-ND 4. To access all of the articles of Environment and Society Volume 6, which specifically focuses on the Anthropocene, visit the journal's website here.

Tags: Anthropocene, co-species relations, Environment and Society, field-building, genre, philosophies of nature, structures of feeling, transdisciplinarity
Call for Papers!
Thematic Focus – Measurement and Metrics
December 2, 2015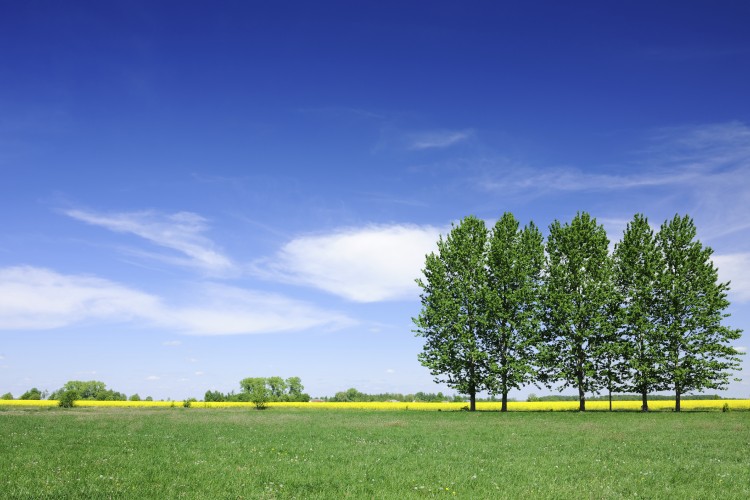 The editors of Environment and Society are accepting papers for its forthcoming issue, Volume 8, in 2017 with a thematic focus on Measurement and Metrics. See the attached announcement for more details on the theme and submission deadlines.

Tags: Environment and Society